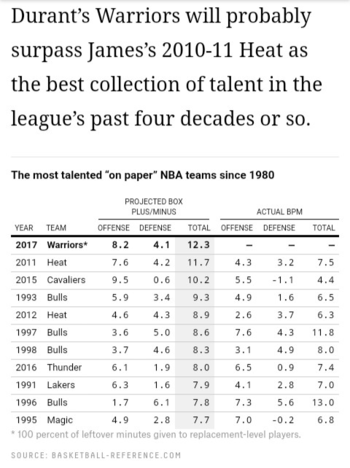 https://fivethirtyeight.com/features...-be-different/
Quote:
Originally Posted by SpaceJam2
leBron is the literal #1 playoff leader in nba history.
So which is it son?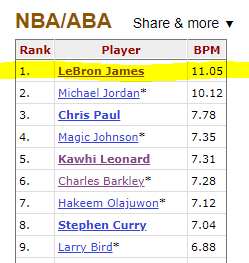 BPM favors defensive rebounders so Lebron has higher BPM, but his
casts
had higher BPM as well for 2011 and 2015 (see chart at the top), and were accordingly favored to win the ring in Year 1 of existence those years..
And what's a tougher path - being gifted a team that is favored to win the championship in Year 1 (2011, 2015), or developing favorite status over many years like MJ?.. Sorry, but there is no case for Lebron.
.