NBA Rumors
NBA rumors stories from across the web, updated multiple times per day. The InsideHoops NBA rumors page has been online since 1999, and is the best one-page skim-read in the world. Click any link for the full NBA rumors page story.

The main InsideHoops NBA rumors page update comes each morning, usually with at least one update in the afternoon or early evening.

Also, discuss the hottest NBA rumor gossip on the InsideHoops basketball forum (free to register).

NBA Rumors for Fri, March 6

InsideHoops NBA rumors updated 2:00 a.m. ET. More stories and other news also appears on the InsideHoops basketball blog.


Portland Trail Blazers guard Wesley Matthews will miss the remainder of the season after rupturing his left Achilles tendon in Portland's 94-75 win over the Dallas Mavericks Thursday at the Moda Center. Inside Hoops

The injury occurred at the 10-minute mark of the third quarter. Matthews posted averages of 15.9 points (44.8% FG, 38.8% 3-PT, 75.2% FT), 3.7 rebounds, 2.3 assists, 1.28 steals and 33.7 minutes in 60 games (all starts) for the Trail Blazers this season. Inside Hoops

Rehab for a ruptured Achilles is usually projected between six to nine months. The Blazers have not announced if or when Matthews will undergo surgery for the injury. Matthews had started all 59 games for the Blazers this season, averaging 16.2 points and 3.7 rebounds. He had played in 142 consecutive games for Portland, but will be a free agent this summer. Oregonian



Talks on a deal between the Boston Celtics and free-agent center JaVale McGee fell apart when the sides couldn't agree on control of the player's contract option for the 2015-16 season, league sources told Yahoo Sports. McGee visited the Celtics this week and had been inclined to sign there, only to have his agent, B.J. Armstrong, and Celtics general manager Danny Ainge become unable to move past that deal point on Thursday afternoon. Yahoo Sports

McGee had courted interest from multiple playoff contenders, including the Golden State Warriors, Dallas Mavericks, Toronto Raptors, San Antonio Spurs, Miami Heat and Chicago Bulls, league sources told Yahoo Sports. Toronto general manager Masai Ujiri signed McGee to a $48 million extension in Denver, and remains interested in offering him an opportunity to join the Raptors for a playoff run, league sources told Yahoo Sports. Yahoo Sports

McGee has had two consecutive injury-plagued seasons, and has a contract that owes him $11.2 million this season and $12 million in the 2015-16 season. Denver had to deliver the first-round pick to make it palatable for the Sixers to take on McGee's contract. Yahoo Sports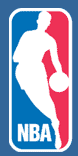 An attorney for the union representing NBA players strongly indicated Thursday that the association will want players to again have the age limit for going pro lowered in the next round of collective bargaining. National Basketball Players Association general counsel Gary Kohlman said "quite likely the union will be taking a radically different position" than the NBA on the age issue, which will almost certainly be a contentious point between the sides when they sit down. AP

"If they were white and hockey players, they would be out there playing. If they were white and baseball players, they would be out there playing," Kohlman said. "Because most of them are actually African-American and are in a sport and precluded from doing it, they have to go into this absurd world of playing for one year. "That's just total complete hypocrisy." AP

Craig Sager returned to his familiar spot on the NBA sideline Thursday after being treated for leukemia. The veteran reporter worked Oklahoma City's game against Chicago for TNT, 11 months after he was diagnosed with leukemia. AP

"I'm 60 yards shorter off the tee, but I feel good," Sager told The Associated Press upon his arrival at the United Center. Best known for his outlandish outfits, Sager wore a red, black and gray plaid jacket and matching Nike shoes that sparkled in the dark for the occasion. "Bulls colors," he explained. AP

Sager also said Thursday he's "totally in remission." According to previous reports, he had bone marrow and stem cells transplanted from his son, Craig Sager Jr. Sager, who has made a name for himself over the years because of his colorful interviews and even more colorful clothing, said that while the process of returning to work has been arduous, he has tried to stay positive since the leukemia diagnosis. ESPN.com

Robert Covington is listed as questionable for the game Friday against the Utah Jazz at the Wells Fargo Center. The small forward has missed the last two games after suffering a right elbow bruise Sunday at Indiana. The Sixers have lost four straight to the Jazz (24-36). Philadelphia Inquirer

Fans might want to pay attention to Nerlens Noel's center matchup against Rudy Gobert. The 7-foot-1, 245-pounder pulled down a career-best 24 rebounds on Tuesday in a road games against the Memphis Grizzlies. The second-year player also has most blocks (83) in the NBA since Jan 1. He also has 13 double-double on the season. Philadelphia Inquirer

The Oklahoma City Thunder are 5-1 with Kanter in the lineup (he missed one game, a loss, with a thigh injury). Kanter is averaging 14.5 points and 9.3 rebounds since joining the Thunder. He's shooting 57 percent from the field. In last Sunday's win over the Lakers, he collected 16 points, 15 rebounds and five assists. Deseret News

The Warriors are 47-12, giving them at least 47 wins in three consecutive seasons for the first time in franchise history. Only 10 times before have they won as many as 48 games. San Francisco Chronicle

Added Bargnani: "It's hard. We're struggling. We're not in good position. But we got to keep working. We got to keep staying together, keep our heads up and keep working. That's all we can do at this point - keep working hard…We played very good two games in a row, we got two W's. As good as we played in those two games, we played bad this back-to-back. We got to keep working and come back the next one. We play this team again (on Saturday at the Garden), so we gotta be ready for it." NY Daily News

He's burned Kobe ... He's burned Barkley ... and now Shaquille O'Neal has his sights on Justin Bieber -- 'cause he's been tapped to be an official flamethrower at the Comedy Central Roast. Shaq -- along with stars like Snoop Dogg, Ludacris, Jeff Ross and Martha Stewart (what?!) -- will be tasked with ripping the Biebs to shreds in front of a packed house on March 30th. TMZ

More NBA rumors later today

Although our main bulk rumors update comes each morning, always reload this page later in the day. Also check our basketball blog for more stories.

Discuss your reaction with other fans

Rant and rave about today's hot NBA rumors with other fans on our Basketball Message Board. It's the most fun place in the world to discuss the NBA with other hardcore fans who live for basketball.

Additional Recent NBA Rumors

Today's NBA rumors | Yesterday's basketball rumors | 2 days ago | 3 days ago | 4 days ago