International Players in NBA
• Knicks forward Julius Randle speaks on 2OT win over Celtics
• No firm timetable yet for return of Bulls guard Coby White
• Deandre Ayton speaks on lack of Suns extension agreement
• G League: Raptors 905 coaching staff announced
• Pelicans and Jonas Valanciunas agree to contract extension
• Jaylen Brown had some breathing issues due to COVID-19
• Jim Boylen named head coach of November 2021 USA Basketball World Cup Qualifying Team
• DeMar DeRozan buys new Chicago mansion
• Celtics re-sign Jabari Parker
• Timberwolves exercise contract options on Anthony Edwards and Jaden McDaniels
• Raptors exercise contract options on Precious Achiuwa and Malachi Flynn
• Lakers add Avery Bradley via waiver wire
• Hawks sign Kevin Huerter to contract extension
• Pacers sign Malcolm Brogdon to contract extension
• Grizzlies sign Jaren Jackson Jr. to contract extension
• Rockets add Garrison Mathews, waive Anthony Lamb
• Spurs exercise contract options on Keldon Johnson and Devin Vassell
• Hornets waive Wes Iwundu
• Lakers sign Jay Huff to two-way contract
• Celtics sign Brodric Thomas to two-way contract
• Raptors waive forward Ishmail Wainright
• Memphis Grizzlies waive Kris Dunn, David Stockton and Matthew Hurt
• OKC Thunder waive Mamadi Diakite, Justin Jaworski and Oliver Sarr
• Trail Blazers waive Patrick Patterson, Marquese Chriss and Quinn Cook
• Timberwolves waive forward Vince Edwards
• Orlando Magic waive Admiral Schofield, B.J. Johnson, Jeff Dowtin and Hassani Gravett
• Utah Jazz waive forward Nino Johnson
• Mavericks waive Justin Jackson and EJ Onu
• Sacramento Kings exercise contract option on Tyrese Haliburton
• Dallas Mavericks sign Justin Jackson and E.J. Onu
• Dallas Mavericks waive Carlik Jones, Feron Hunt and Tyrell Terry
• Miami Heat waive DJ Stewart, Javonte Smart, Micah Potter and Dru Smith
• Rockets sign Daishen Nix, waive Marcus Foster
• Atlanta Hawks exercise contract options on De'Andre Hunter, Cam Reddish and Onyeka Okongwu
• Timberwolves waive Brian Bowen II, Chris Silva, Matt Lewis and Isaiah Miller
• Grizzlies sign David Stockton, waive Ahmad Caver
• Kings waive forward Emanuel Terry
• Timberwolves sign forward Vince Edwards
• Lakers waive Joel Ayayi, Chaundee Brown Jr., Cameron Oliver and Trevelin Queen
• Pelicans waive John Petty Jr.
• Utah Jazz sign forward Nino Johnson
• Utah Jazz waive Derrick Alston Jr., Marques Bolden and MaCio Teague
• Charlotte Hornets waive Jalen Crutcher and Cameron McGriff
• Rockets sign Armoni Brooks and Marcus Foster, waive Tyler Bey
• Grizzlies sign Ahmad Caver and Matthew Hurt, waive Sean McDermott and Romeo Weems
• Lakers waive guard Mac McClung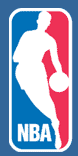 Opening-night team rosters for the 2010-11 NBA season feature a record 84 international players from 38 countries and territories. Twenty-eight of the 30 teams feature at least one international player. The league set its previous opening-night record in 2006-07, with 83 players from 37 countries and territories.

The Toronto Raptors have the most international players, with six, followed by the Dallas Mavericks and Utah Jazz, with five each. Eight teams have four international players.

The Raptors are also the most internationally diverse team, with six countries represented: Australia, Brazil, Italy, Lithuania, Nigeria, and Spain. The Jazz roster features representation from five countries and territories: Netherlands, Russia, Turkey, Ukraine and the U.S. Virgin Islands. This year, Jamaica and Nigeria – countries that produced NBA legends Patrick Ewing and Hakeem Olajuwon, respectively – return to the list.

France is the most represented country, boasting 11 players, followed by Turkey, with five. Argentina, Brazil, Canada, Serbia, and Spain each have four players on NBA rosters.

At the end of the 2009-10 regular season, the NBA featured 79 international players from 35 countries and territories on team rosters (both active and inactive). In comparison, ten years ago NBA rosters featured 45 international players from 28 countries and territories on opening night of the 2000-01 season.