NBA TV Schedule
InsideHoops.com
August 16, 2017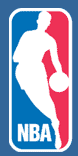 Per the Oklahoman, here are NBA national TV appearances by each outlet:
ABC: Golden State, OKC and Houston, 6 each; Cleveland 5; Boston and San Antonio, 4 each; Washington, LA Lakers and Minnesota, 1 each.
TNT: Golden State, Houston, Cleveland and OKC, 12 each; Boston 11; LA Lakers 10; LA Clippers and San Antonio 9 each; Washington and Minnesota, 7 each; Portland 6; Philadelphia and Denver, 5 each; Milwaukee 4; New York, New Orleans and Utah, 2 each; Toronto, Memphis, Sacramento, Detroit, Phoenix, Dallas and Miami, 1 each; Atlanta, Orlando, Charlotte, Indiana, Brooklyn and Chicago, none.
ESPN: Golden State 13; San Antonio 11; Houston, LA Clippers 10, Cleveland, LA Lakers, Washington and Boston, 10 each; Philadelphia, OKC and Minnesota, 9 each; New York, New Orleans, Milwaukee and Portland, 6 each; Utah and Dallas, 5 each; Toronto, Miami and Denver, 4 each; Detroit, Phoenix, Sacramento and Charlotte, 3 each; Memphis 2; Indiana and Chicago, 1 each; Brooklyn, Atlanta and Orlando, none.
NBATV: Golden State, LA Lakers, Houston, LA Clippers and Cleveland, 12 each; Portland and Washington, 10 each; Phoenix, New York, Philadelphia, OKC and Boston, 9 each; San Antonio, Minnesota, Milwaukee and Sacramento, 8 each; Toronto 7; Denver 6; Dallas, Chicago and Charlotte, 5 each; Detroit, Utah, Memphis and Miami, 4 each; Orlando 3; Brooklyn, Indiana 2 and Atlanta, 2 each.
Source: The Oklahoman