He beat the 2014 Heat by a RECORD MARGIN and was a freethrow away/Ray Allen jumper away from beating them in 2013.
He goes out East WHILE RECOVERING from a mysterious lower ankle injury only to SLAUGHTER the ENTIRE conference like dumb sheep. Part of me feels terrible.
Below is a clip of Green and Kawhi laughing about how easy it's been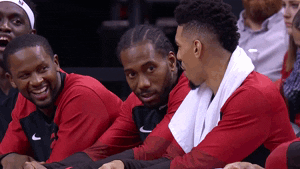 Another Sheepish, Sweatless, Introverted grin.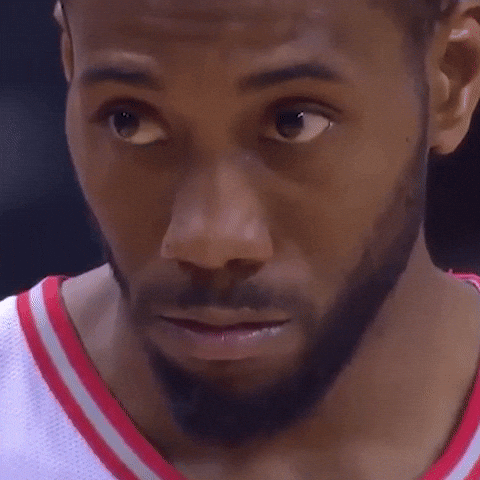 Will he stay in the East due to how EASY it's been or will he go back to the West and play amongst men...where he belongs?
Will he continue to stay in the East, nurse his injury, and treat this part of his career like Rehab WHILE SIMULTANEOUSLY beating up on scrubs??
If Kawhi stays, what can realistically be done about his wrath on the SUPERSTARS of the East like Ben Simmons, Embid, Butler, and presumably Giannis?