Quote:
Originally Posted by THeGreatDeraj
I'm all for gun rights and the right to be able to protect myself, my family and my property.
Quote:
Originally Posted by Jackass18
I'm for responsible people with good judgment having guns.
In what ways would you consider this irresponsible?
He was on neighborhood watch and did not want another break in to happen. Zimmerman saw, according the the 911 call as it was happening, that Martin was staring at all the houses and looking around. Then he ran away when he noticed Zimmerman after he noticed Zimmerman was looking at him.
That would be suspicious behavior, right? As the neighborhood watch he checked it out. If would be different if he left the neighborhood after him, but no it was just in his neighborhood. I don't think this is irresponsible behavior trying to keep a visual on the guy while the police are on there way.
If Martin was just going home, then how would Zimmerman find him after he ran away? Surely, Martin could have ran home before George caught up to him as he walked after him.
To me it is more likely due to the circumstance above the Martin approached George, but we do not know for sure. That is definitely a hole.
What the evidence points to next is Zimmerman zimmermans face and head injuries and the gunshot which shows Martin was leaning over when shot. This shows Zimmerman was on the ground. All these pieces of evidence point to Martin leaning over Zimmerman attacking.
Should he have waited until Martin beat him unconscious? You disagree using a gun to protect yourself from possible brain damage or death is irresponsible?
Quote:
Originally Posted by THeGreatDeraj
Even one punch can cause Death and brain injuries(
Referee punched in face by teen dies
)
Quote:
Originally Posted by Jackass18
So we have the right to kill anyone at any moment and claim self defense since one punch can cause death?
No, I did not say that. I'm just stating that a single punch can do a lot of damage. Zimmerman did not shoot after a single punch.
Quote:
Originally Posted by TheGreatDeraj
All evidence points to Zimmerman shooting Martin as he was leaning over him attacking zimmerman.
Quote:
Originally Posted by Jackass18
How does Zim get the gun, and then bring it up and shoot TM in the heart?
I could see many situations, such as: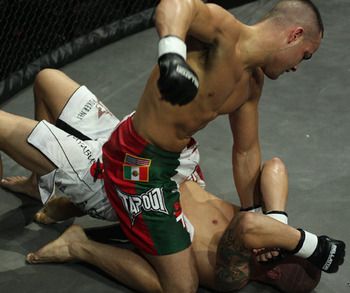 Also
Vincent Maoi believes the evidence fits that scenario
The defense witness who's a forensic pathologist, former medical examiner, gunshot expert, and
wrote a book on gunshoot wounds
Quote:
Originally Posted by TheGreatDeraj
Every American should have the right to protect themselves, even more so, because the government couldn't. He had already called the police, but they were still on the way.
Quote:
Originally Posted by Jackass18
What's the connect here?
The connect is there wasn't really much Zimmerman could do. He had already called the police and they were on the way. What was he suppose to do let Martin keep attacking him until the police arrive? Be at the mercy of his attacker? No, he protected himself and stopped the attack.
Quote:
Originally Posted by TheGreatDeraj
Imagine a policeman getting assaulted in the same exact manner as Zimmerman and uses his gun to kill to kill Martin.
Quote:
Originally Posted by Jackass18
Are you saying this as the policeman is in plain clothes and that we are to take Zimmerman's story to be the absolute truth?
It was a hypothetical. If George's story were true and a policeman in uniform was being punched and head slammed into concrete would you be okay with a police officer shooting Martin?
How about a women?
Quote:
Originally Posted by Jackass18
What's next, imagine Martin is Godzilla and attacked the entire town of Sanford?
Haha yea i was just using hypotheticals and playing to the emotions with those last questions. kinda like the prosecution


Quote:
Originally Posted by KevinNYC
Stand your ground is a terrible law and state should investigate it. There was never a stand your ground hearing in this case.

Precedent usually implies legal precedent and I don't see anything about the murder 2 or manslaughter law being changed by this case.

There's no evidence that Zimmerman was attacked. He didn't even take the stand to state that. It just that the state can't prove he wasn't.
No evidence? Maybe, you don't believe the evidence, but it is there. Zimmerman's injuries, gunshot wound was shot against the clothes, but 2-4 inches away from the body indicating the clothes were hanging and Martin leaning over above Zimmerman, etc
I though stand your ground was the term for it, but I guess I just mean self-defense laws in general.
My thought was that a lot of people agree and disagree will disagree with this ruling and it could have an effect on state level laws.