system player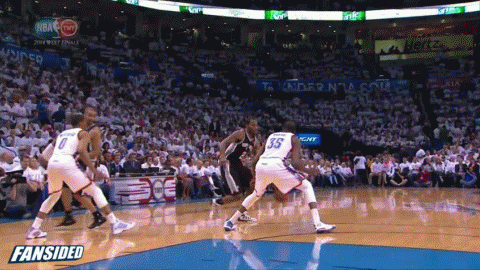 2008/09
-> Richard Jefferson averaged 20/5 for the Bucks
2009/10
-> Richard Jefferson averaged 12/4 for the Spurs (9/5 playoffs)
2010/11
-> Richard Jefferson averaged 11/3 for the Spurs (6/4 playoffs)
Paul George would look significantly worse if he was on the Spurs : less minutes, less field goal attempts, less ppg , rebounds , etc.
The Spurs always have high expectations; there's a lot of pressure ... weaklings,clowns and egomaniacs don't have a bright future.
The Spurs demand mental toughness, discipline, great work ethic, high basketball IQ and talent.
They were a regular season team for a long time in the post-prime Duncan era ... Kawhi has changed the Spurs.
Kawhi is a gym rat. He's smart, has talent and mental toughness. He's only going to get better and better.