NBA Awards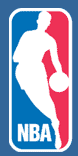 NBA awards given out during the season include player of the week (one from each conference), player of the month, coach of the month, rookie of the month. NBA awards announced at season's end (usually early on during the playoffs, though only regular season play is taken into consideration) include the league MVP, the Rookie of the Year, Defensive Player of the Year, Sixth Man of the Year, Most Improved Player, coach of the year, and executive of the year.

NBA MVP WATCH
November 3, 2016

We're not ranking NBA MVP candidates just yet since the season only began nine days ago. And because it's so early, we won't focus much on team record. Normally, the serious MVP candidates are the best players from the very best teams. But since the season is so new, we're looking at any amazing player who is helping carry his team to a .500-or-better record.

Here are the guys we're watching so far in regard to NBA MVP:

If the season ended today (Thursday, not including tonight's games), we'd give the MVP award to Russell Westbrook.

Other players on our radar, in no particular order: James Harden, Kawhi Leonard, DeMar DeRozan, Chris Paul, Kevin Durant and LeBron James.

Anthony Davis has been as good as anybody in the league, but his Pelicans squad is so limited we can't include him on this. What he does deserve, though, is a hug. We won't provide that. But feel free to tweet him nice things or something.

NBA ROOKIE WATCH
November 3, 2016

As with MVP candidates, it's too early to seriously rank rookies just. But there are still a few guys singling out even at this stage.

. Sixers center Joel Embiid, whose rookie season was delayed by two seasons due to injuries, has been the best of the bunch so far. He's putting up 17.3 points, 6.3 rebounds and 2.7 blocks in just 21.0 minutes per game. That's extremely good, by any standard, let alone for rookies. He'd win NBA Rookie of the Year if we gave the award out today.

Timberwolves rookie guard Kris Dunn was a rookie to watch coming into the season, and now with Ricky Rubio out with injury it's worth keeping an eye on Dunn for the entire month of November.

Other rookies we'll keep an eye on, in no particular order: Dario Saric and Buddy Hield for sure. And Jaylen Brown, Wade Baldwin, Malcolm Brogdo and Marquese Chriss. That list of players will probably change a lot in the next week or two.