NBA Awards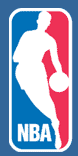 NBA awards given out during the season include player of the week (one from each conference), player of the month, coach of the month, rookie of the month. NBA awards announced at season's end (usually early on during the playoffs, though only regular season play is taken into consideration) include the league MVP, the Rookie of the Year, Defensive Player of the Year, Sixth Man of the Year, Most Improved Player, coach of the year, and executive of the year.

NBA MVP WATCH
December 12, 2016

1) Russell Westbrook, Thunder: Doing it all. He had seven triple-doubles in a row before finally not getting one yesterday. For the season, Russ is averaging 31.1 ppg, 10.9 rpg and 11.0 apg. Amazing.

2) James Harden, Rockets: You may not respect his defense, and we understand. But his offense has been absolutely incredible this season, and the team is enjoying nice success. For the season, The Beard is averaging 27.8 ppg, 7.6 rpg and 11.6 apg. Incredible.

3) LeBron James, Cavaliers: He's still LeBron. Averaging 25.0 ppg, 7.7 rpg and 9.1 apg on clearly the best team in the East.

4) Kevin Durant, Warriors: Best player on the Warriors this season. Averaging 25.8 ppg, 8.4 rpg and 4.6 apg.

Other Players on the NBA MVP Radar: Anthony Davis would get a mention here but his team isn't good enough to warrant it. So, just pretend we didn't mention him in this... Chris Paul is having a great season for the Clippers... Kawhi Leonard is still shining bright for the Spurs... Giannis Antetokounmpo has been excellent for the Bucks, but they don't win enough for him to be included in a serious NBA MVP rankings list right now... Grizzlies center Marc Gasol is also having an excellent season.


NBA ROOKIE WATCH
December 12, 2016

1) Joel Embiid, Sixers: It's still Joel Embiid at No. 1, easily. Even though he's missed quite a few games, and his team is terrible. He's still been the best NBA rookie so far this season. 2) Honestly, nobody deserves to be mentioned as second in this. If Embiid wasn't a rookie this season we'd have just skipped mentioning this award until later in the season.

Honorable Mentions: Jamal Murray and some other guys that we'll add to this later in December.


NBA DEFENSIVE PLAYER OF THE YEAR WATCH
December 12, 2016

Not diving into this too much just yet but the guys we're watching for the Defensive Player of the Year award are DeAndre Jordan, Kawhi Leonard, Rudy Gobert and Draymond Green.